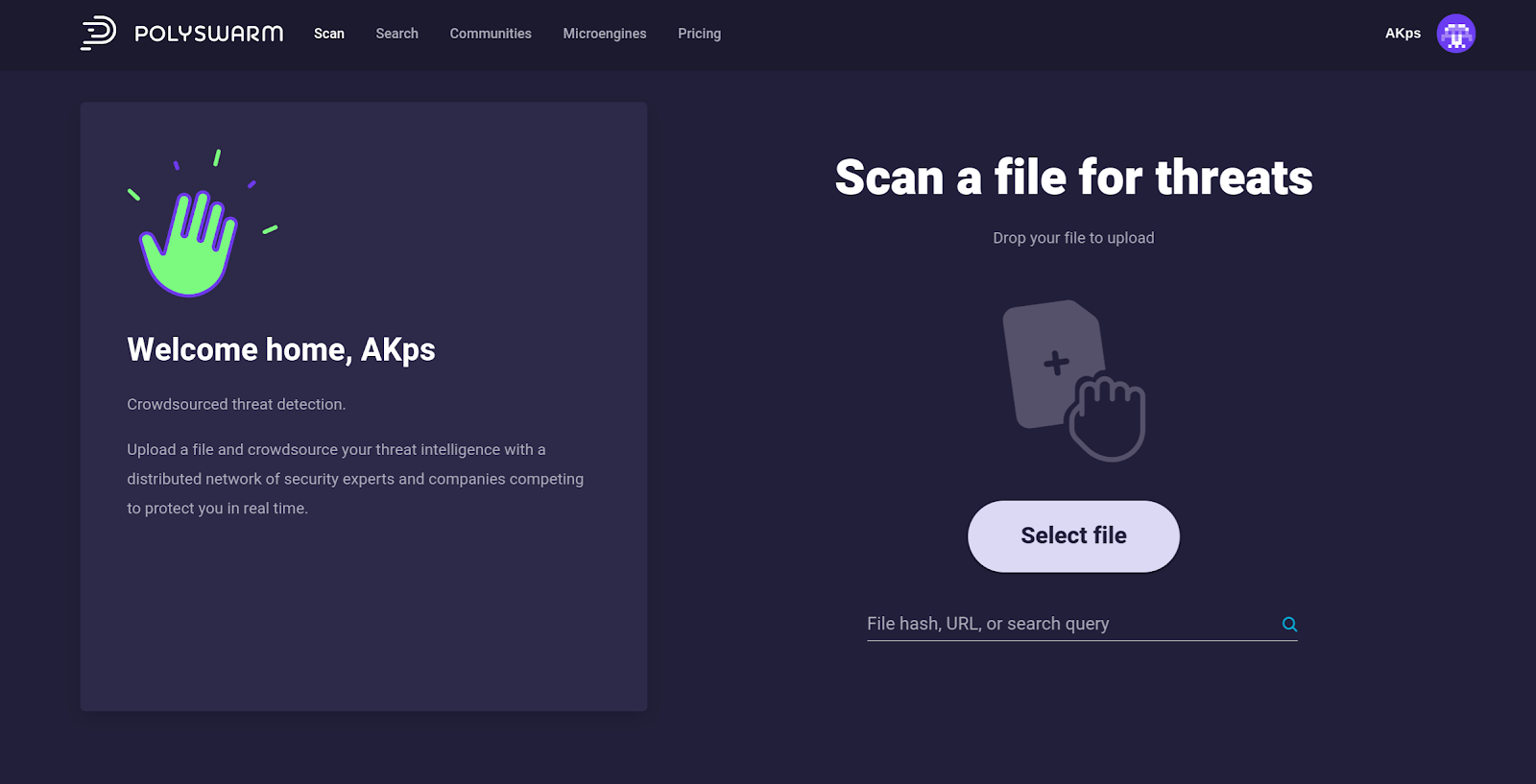 Starting today, PolySwarm users can access a new, nocturnal, look and feel for their PolySwarm dashboard. Say hello to PolySwarm's Dark Theme.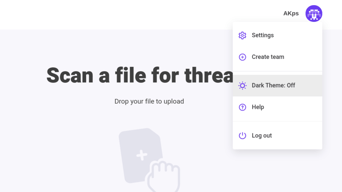 Once signed into PolySwarm you can activate Dark Theme by simply navigating to the Account Settings dropdown (gravatar icon) in the upper right corner of the PolySwarm UI and select "Dark Theme: Off". Simply click, and Dark Theme will turn on. If you want to return to the standard Lite Theme, you can return to the same menu and select "Dark Theme: On" again and it will turn off.
It's easy to get started with PolySwarm's free "Community" plan...and check out Dark Theme for yourself:
Create an account
Verify your email
Start scanning files, URLs and more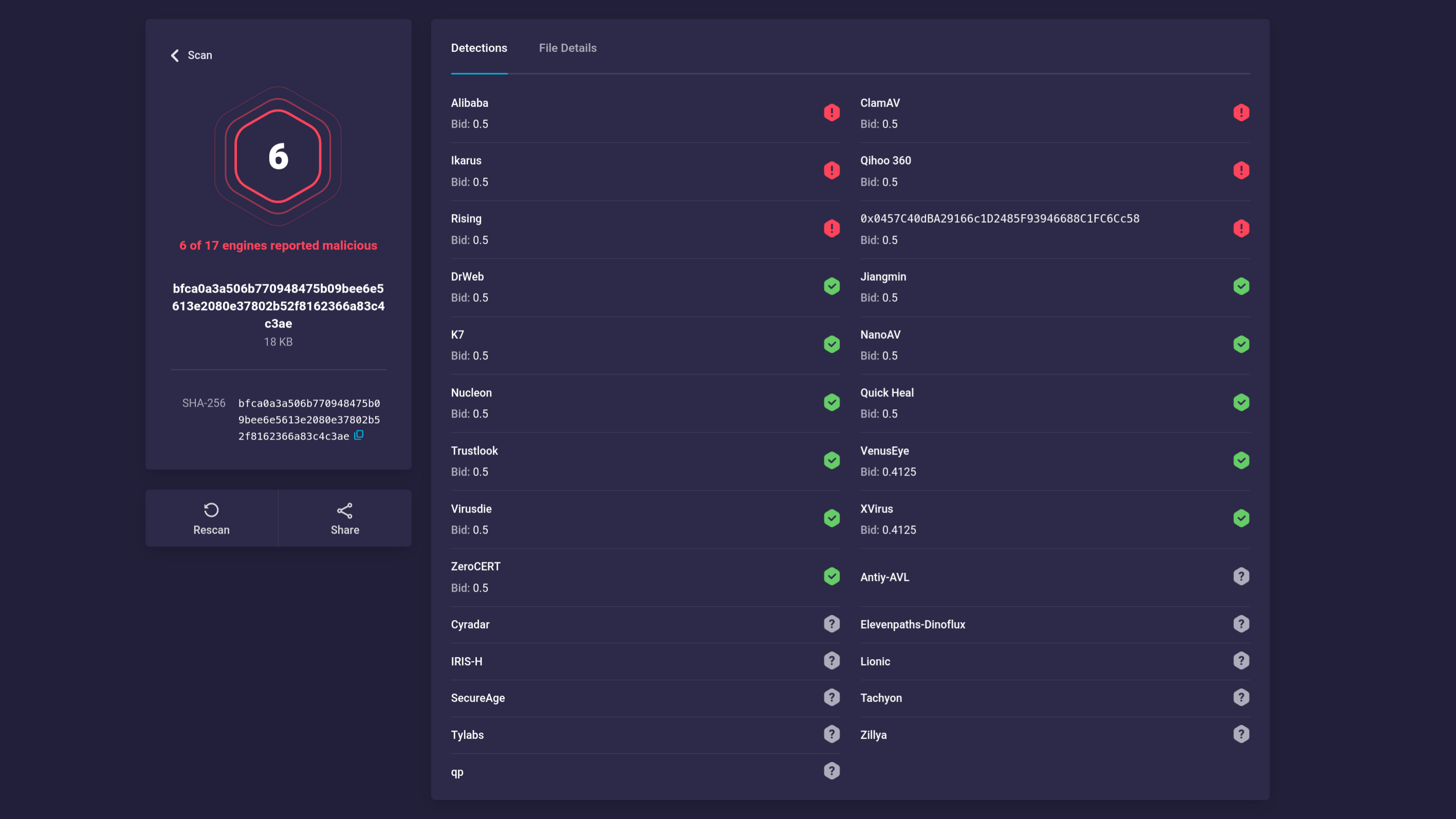 Above shows scanning results (in Dark Theme) of a recently discovered malware campaign dubbed "Autumn Aperture" that targets US companies with trojanized documents via spearphishing emails. You are shown results from scanning engines and can click "File Details" to get more information.
Click to get started on PolySwarm