"SecondWrite is excited to join Polyswarm's marketplace as an engine. Our mission is to secure computers and networks using our market-leading technology to detect malware. Polyswarm enables us to reach a large community of users and provides us with additional recent samples for our threat intelligence." stated Rajeev Barua, CEO of SecondWrite.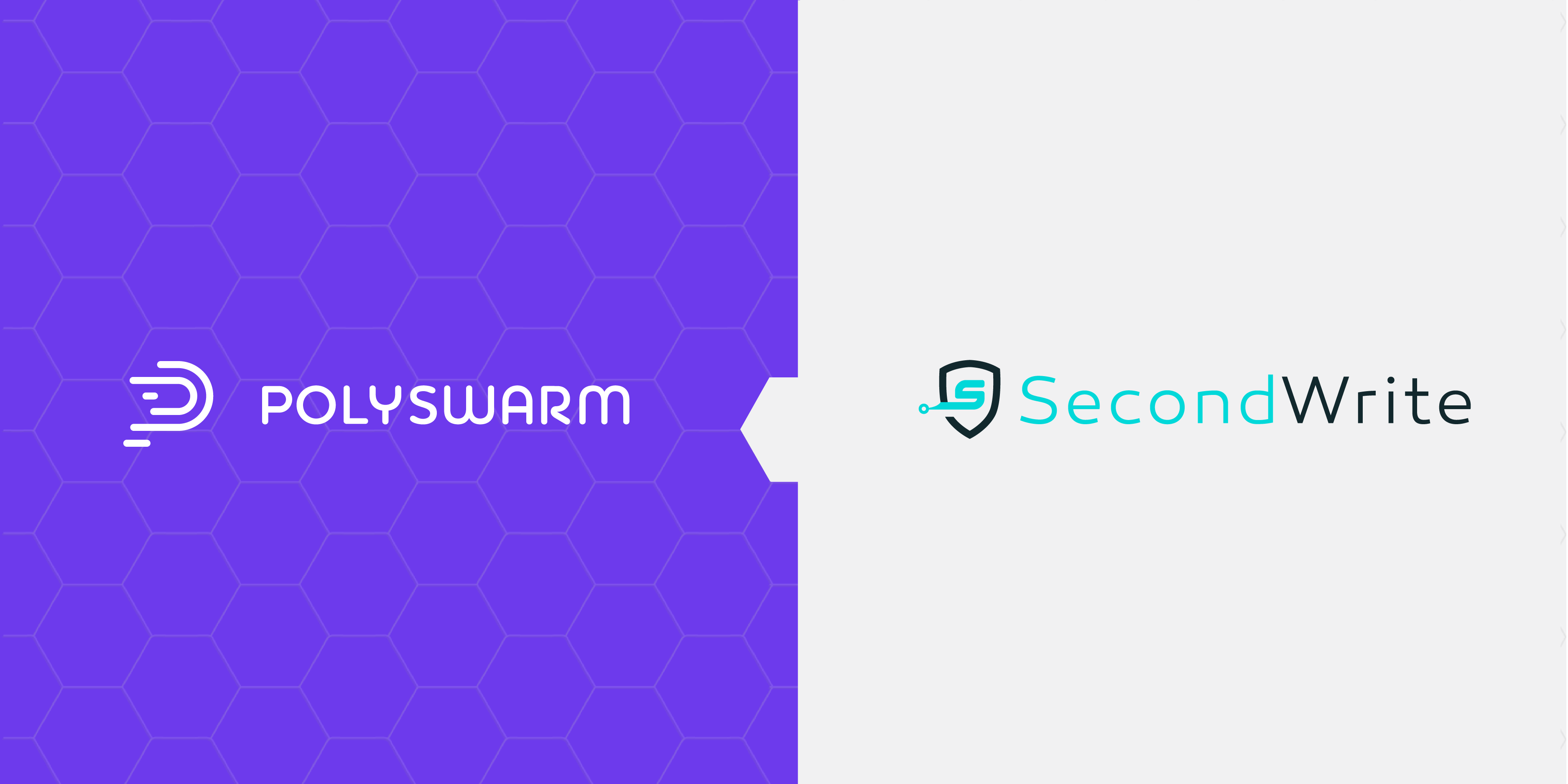 SecondWrite has integrated into the PolySwarm marketplace, and their threat detection engine is now live. SecondWrite, a US-based company, markets products for threat intelligence, malware detection, and in-depth malware analysis; for both files and websites. It leverages its patented advanced program analysis and machine learning feature sets to identify evasive and zero-day malware before other tools in the industry.

"We are excited to have SecondWrite join the PolySwarm marketplace. One of our goals has always been to bring specialized engines into the ecosystem, and SecondWrite brings with them an innovative approach to threat detection" said PolySwarm CEO Steve Bassi.

About SecondWrite
SecondWrite's products are strong in detecting and analyzing zero-day malware using patented program analysis methods. It offers three products: Intel, Scanner, and Sandbox. The SecondWrite Intel product, powered by a huge database growing by over 1.5M files and URLs/day, returns threat intelligence when provided file hashes or URLs as input. The Scanner product analyzes input files and URLs to determine if they are malicious with industry-leading accuracy and also outputs threat intelligence on that input. The Sandbox product does a deep dive analysis on input files or URLs, generating a detailed report containing forensic telemetry about the input. SecondWrite's customers include Enterprise SOCs, as well as MSSPs, endpoint security vendors, network security vendors, threat intelligence providers, and threat-hunting teams.

About PolySwarm
PolySwarm is a crowdsourced threat intelligence marketplace that provides a more effective way to detect, analyze and respond to the latest threats, the ones more likely to go undetected by existing solutions. We are a launchpad for new technologies and innovative threat detection methods, where commercial solutions and specialized engines compete to detect threats and get compensated based on performance. For more information, please visit polyswarm.io or try PolySwarm free at polyswarm.network.