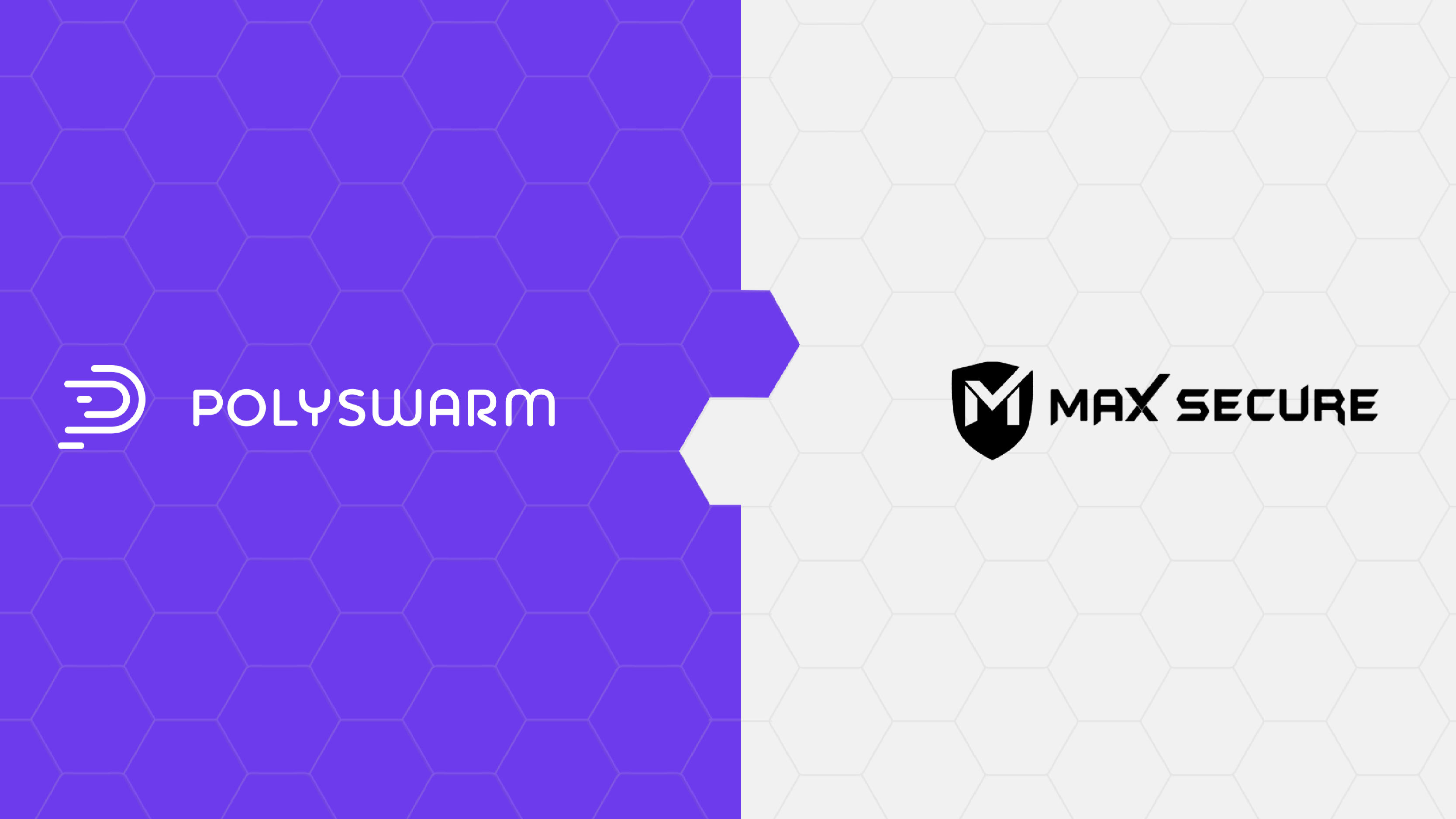 Today PolySwarm welcomes Max Secure Software as the latest anti-malware scanning engine to help power its growing threat marketplace.
Max Secure is a global cybersecurity and privacy software development company. The company creates privacy, security and protection solutions for internet users around the world. Max Secure not only has proven, trusted technology, it's also backed by a strong technical team of qualified security professionals. Based out of Pune, India with offices in the US, Max Secure has been protecting individuals and corporations across the globe since 2002.
With this partnership, PolySwarm continues to expand its open and crowdsourced ecosystem by on-boarding new anti-malware engines, allowing them to generate passive income for accurately detecting threats while accessing a vast stream of malware samples to improve their products. At the same time, security analysts and enterprises can tap into PolySwarm at anytime to scan artifacts and get intelligence from not one, but many, security companies and specialized security experts economically incentivized to provide accurate threat information.
"Max Secure is extremely delighted to forge an alliance with PolySwarm, as we believe in the vision of the PolySwarm leadership," said Max Secure CEO Sanjay Pradhan. "We believe that this partnership will definitely enhance the user and security experience of our customers."
Max Secure's multi-layer protection combines multiple engines to identify advanced malware: white lists; black lists; antivirus; anti-adware; patterns; gibberish identification; and heuristic detection along with artificial intelligence and dynamic emulation and debuggers.
"Having Max Secure come on board is another move towards expanding this community-owned ecosystem where everyone benefits," said PolySwarm CEO Steve Bassi. "As we add multi-layer security engines in PolySwarm - like Max Secure - the network grows along with the coverage area to help users on both sides of our marketplace get better intelligence and improve threat detection."
The PolySwarm marketplace is dual sided, open to users on both its 'supply' and 'demand' side: antivirus/anti-malware companies and security experts that have specialized scanning engines can join and 'supply' their engines to detect threats while being economically rewarded when they correctly assert. At the same time, users (the 'demand' side) upload artifacts to get real-time, accurate threat intel from the crowdsourced network of suppliers.
Visit polyswarm.network to get started on either side of the marketplace.