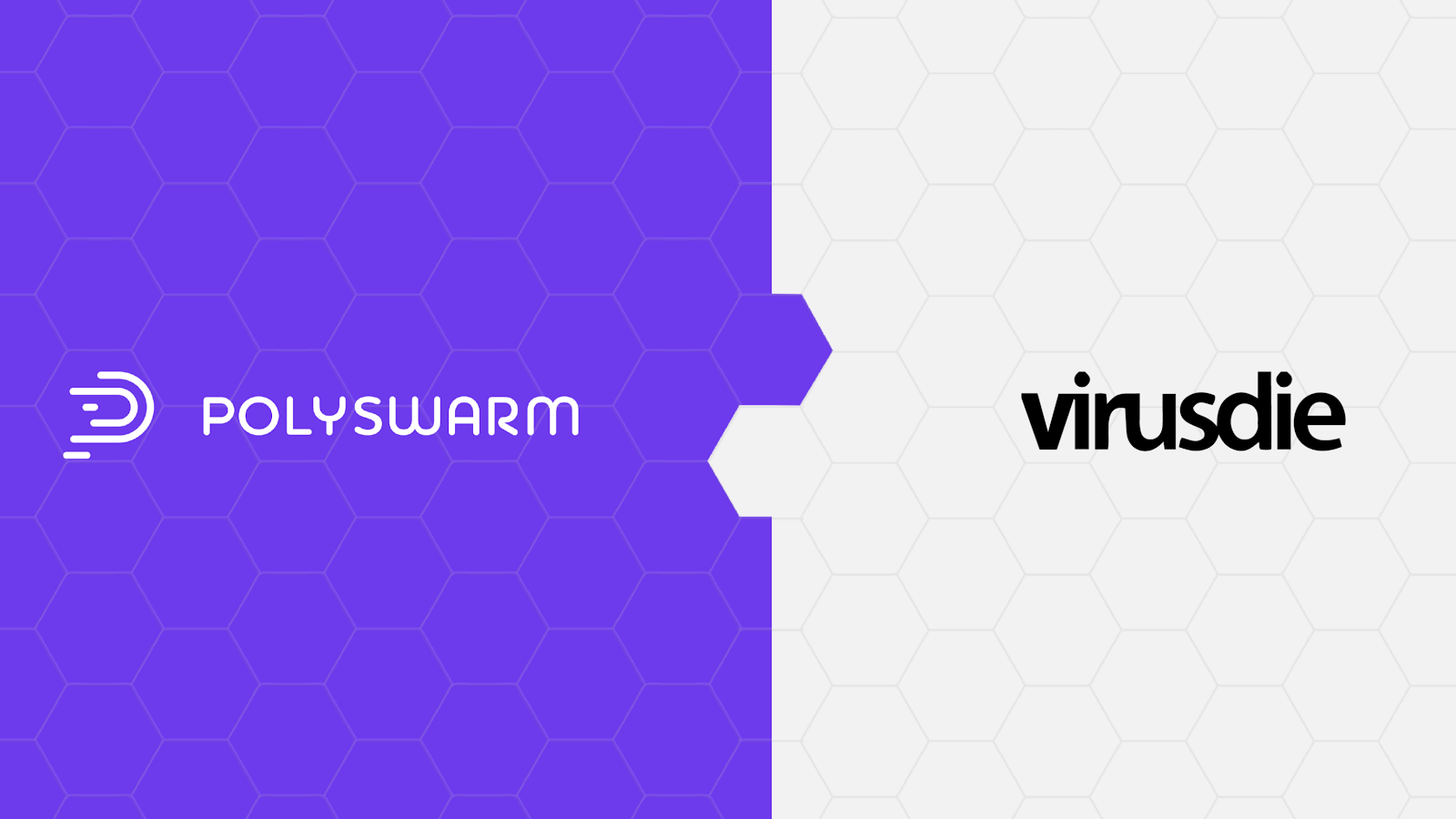 PolySwarm recently added URL scanning to its threat detection marketplace where AV companies and security experts' software compete to detect malicious files and URLs. One of the first URL scanning engines that went to work on PolySwarm was Virusdie, a company that makes technology focusing specifically on website malware.
Virusdie offers comprehensive security services for business that want to manage website security for multiple sites. Virusdie has taken professional-grade site security tools and made them simple, intuitive and automatic.
Here is what Virusdie Co-Founder and CEO Elijah Malyshev had to say about PolySwarm:
"The main job of antivirus products is to give people a sense of calm — a sense of control. But it's not so easy for people today to get this feeling simply by installing one protection system. Antivirus companies compete amongst themselves in terms of virus detection rates, and are thus unwilling to share relevant data with each other. As a result, people often have to use several security systems from different vendors at the same time. Of course, this is completely different from how we imagine convenience. Instead of calm, people get more annoyances. The idea of ​​a 'council of antivirus' solves this problem, combining the opinions of different detection tools into a single common opinion. I am overwhelmingly pleased that PolySwarm embodies the idea of ​​reconciling antivirus with reality, and I am sure that people and companies using PolySwarm will finally be able to experience the sense of calm they are striving for. We are incredibly happy to help PolySwarm in this mission."
Within a week of launching URL scan functionality on PolySwarm, Virusdie detected a malicious URL making the rounds by way of a sneaky Google Calendar invites. (Read more about that phishing scam here.)
"Virusdie was one of the first URL scanners we integrated into the PolySwarm marketplace," said PolySwarm Co-Founder and CTO Paul Makowski. "They immediately proved their value to the community, detecting never-before-seen phishing URLs masquerading as Google Calendar invites. These types of schemes lie on the forefront of phishing innovation and have prompted Google to issue guidance on hardening accounts to deter this type of phishing. The fact that Virusdie was able to convict this campaign within a week of joining the PolySwarm marketplace is a testament to how quickly Virusdie adapt to new threats. We're excited to have Virusdie in the PolySwarm marketplace and we look forward to delivering more cutting-edge detections to our customers."
With the Virusdie partnership, PolySwarm continues to expand its open and crowdsourced ecosystem of anti-malware engines. Engines benefit by earning passive income for accurately detecting threats while accessing a vast stream of malware samples to improve their own products. PolySwarm is free to use at the Community level (with an option to upgrade to a more feature-rich account).
See Virusdie and other scanning engines in action on the PolySwarm marketplace, here: https://polyswarm.network/scan