"We are excited to join PolySwarm, and to contribute to the network with our specialized APT intelligence in the Asia Pacific region" says TeamT5 CEO, TT Tsai. "We as a team, will bring the experience of our clients to the next level.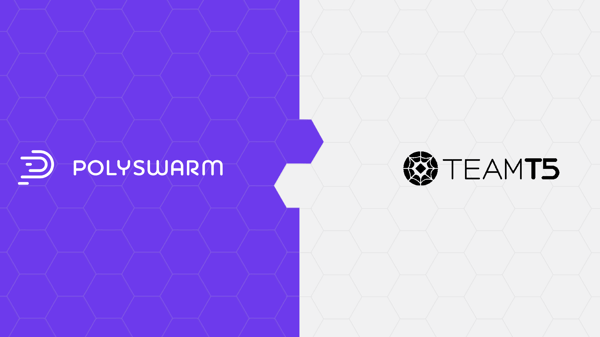 The engine T5 has integrated with Polyswam is its ThreatVision APT identification platform which provides threat-level identification services for suspicious files, IP addresses and domain names. Differing from other common online sample analysis platforms, ThreatVision provides more in depth information about the malware such as threat level, adversary and linkage discovery information. This gives users a better way to identify malware threat levels and discover the relationship between malware and the origins of an attack.
TeamT5 is a cybersecurity company dedicated to cyber threat research and cybersecurity solutions since 2014. T5 provides reliable cyber threat intelligence, as well as unique technical solutions and services, in order to help clients deal with the APT attacks they are facing from all over the world, especially those attacks originating from the Asia-Pacific region. Its intelligence and security solutions have been verified by their clients from government, financial sectors, ISPs and enterprises in Asia-Pacific countries.