FOR IMMEDIATE RELEASE
SAN DIEGO - November 18, 2019 - Today, PolySwarm announces a new addition to its executive team: Steve Laskowski joins PolySwarm as Chief Revenue Officer (CRO).
With over three decades of cybersecurity and enterprise technology business development and leadership experience, Steve brings deep expertise and industry relationships. Prior to joining PolySwarm, Laskowski headed up sales and strategy at successful cybersecurity companies such as Intel 471, Flashpoint and IOActive.
"PolySwarm is a fascinating security company with a unique value proposition for providing accurate and timely results in the area of malware aggregation and detection," says Laskowski. "This will enable our enterprise customers to make better and faster decisions with current and future malware related threats. It's exciting to be a part of a team that was conceptualized and built by security experts, and one that also offers a compensation driven model for the research driven malware engine community. Too often the research community is not adequately compensated for their cutting-edge work used to safeguard both commercial and government infrastructure. We intend to change that."
PolySwarm helps security teams detect new and emerging malware. Enterprises and security operations centers (SOCs) benefit from PolySwarm's aggregated network of scanning engines (both large AVs and specialized security experts) that are incentivized to accurately detect threats. PolySwarm lowers the barriers of participation for threat detection tools, and economically rewards early, accurate malware detection.
"Steve has an impressive background working at earlier-stage threat intel companies, with a track record of success," says PolySwarm CEO and Founder Steve Bassi. "Adding this role will help aid in strategic growth and bring PolySwarm to threat intel and SOC teams to help them better detect new and emerging threats faster and more accurately."
Laskowski joining PolySwarm comes on the heels of several new platform enhancements, including the addition of free malware-sample downloads making it easier for malware researchers to conduct threat analysis. PolySwarm also recently added integrations with two leading SOAR platforms: Demisto and Splunk Phantom.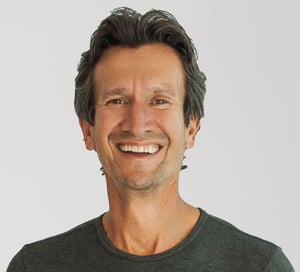 Steve Laskowski, PolySwarm CRO
###
ABOUT POLYSWARM:
PolySwarm is a threat detection marketplace where anti-malware software, authored by antivirus companies and specialized security experts, compete to detect threats, millions of times per day. With a global force of security experts and antivirus companies combining at a single access point, accuracy and early detection are rewarded. For more information, please visit polyswarm.io or try PolySwarm free at polyswarm.network
Twitter: @polyswarm https://twitter.com/PolySwarm
LinkedIn: https://www.linkedin.com/company/polyswarm
MEDIA CONTACT:
PolySwarm
San Diego, Calif.