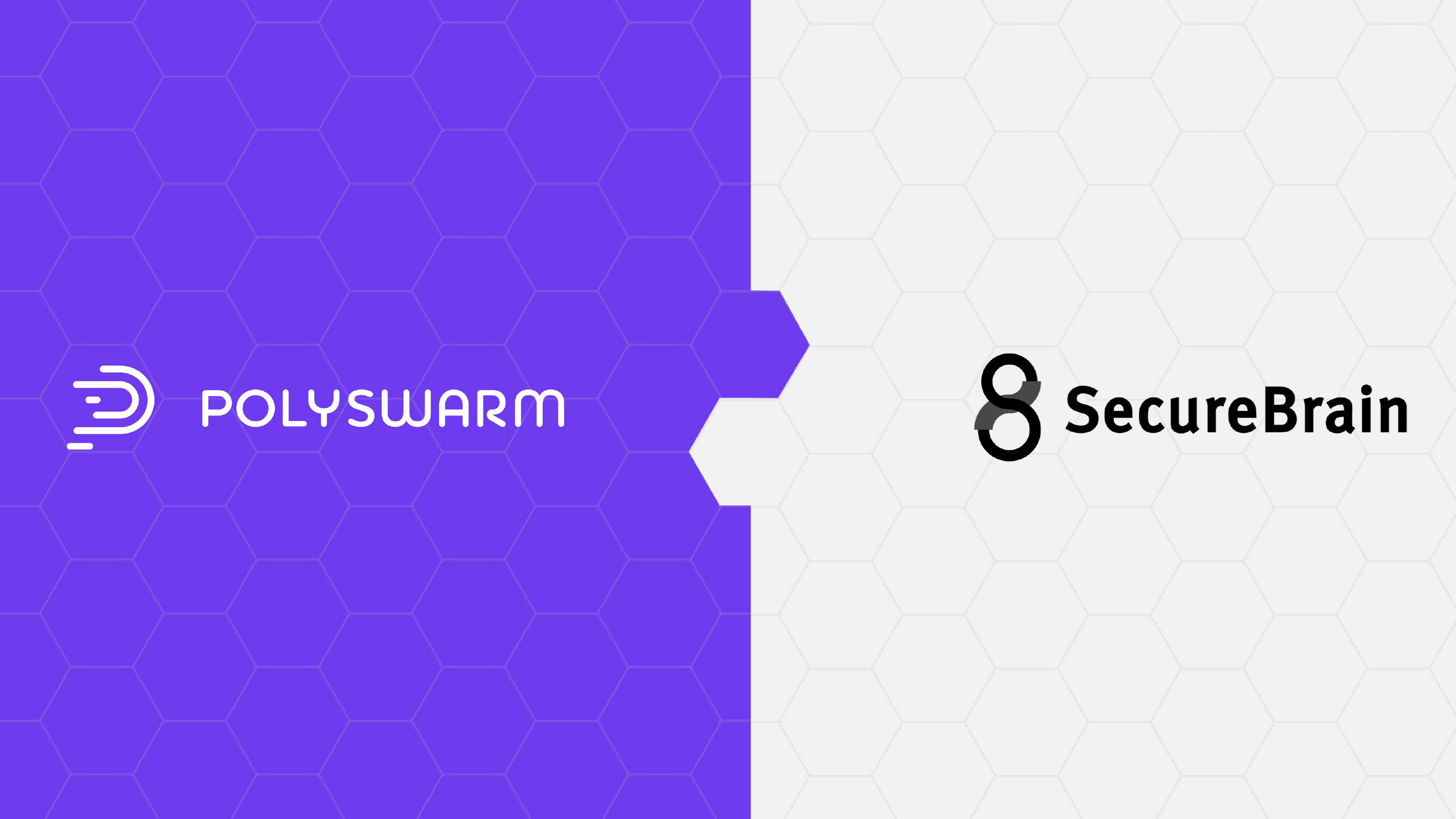 Today PolySwarm, a marketplace for threat intelligence and malware detection, announces SecureBrain Corporation as its latest threat detection partner.
SecureBrain's threat detection technology will be active on PolySwarm in February, detecting threats and helping users get determinations on potentially malicious files and URLs. SecureBrain will also benefit by getting access to malware samples and emerging threats to improve its products and protect its customers.
Based in Tokyo, Japan, SecureBrain is a leader in software and services protecting its enterprise customers against cybercrime including Japanese-specific online fraud and malware attacks. SecureBrain has its own advanced security research center with a team of security researchers working closely with many Japanese government research agencies to research and develop solutions against the latest cyber threats.
With this partnership, PolySwarm continues to expand its open and crowdsourced ecosystem of anti-malware engines. Engines benefit by accessing a vast stream of malware samples to improve their own products. PolySwarm is free to use at the Community level (with an option to upgrade to a more feature-rich account).
Learn more about PolySwarm at polyswarm.io or try the product directly at polyswarm.network. Learn more about SecureBrain and its threat detection technology here.
###
ABOUT SECURE BRAIN CORPORATION:
SecureBrain Corporation is a cyber security specialist that brings IT security to web service providers, enterprises, and more amid diversifying online threats. This Japanese security specialist provides reliable security information, as well as high-quality security products and services as part of its vision of "contributing advanced technologies toward the creation of a more comfortable and worry-free networked society." For more information, visit https://www.securebrain.co.jp/eng/
ABOUT POLYSWARM:
PolySwarm is a threat detection marketplace where anti-malware software, authored by antivirus companies and specialized security experts, compete to detect threats, millions of times per day. With a global force of security experts and antivirus companies combining at a single access point, accuracy and early detection are rewarded. For more information, please visit polyswarm.io or try PolySwarm free at polyswarm.network
Twitter:@polyswarm https://twitter.com/PolySwarm
***
Subscribe to PolySwarm's email list to get updates about emerging malware, and company news and happenings. (Subscribe via the box in the right column, or click here.)